Our Advantages
At Green Olive, we are proud to provide our clients with many advantages. Those who work with us tend to find that we can deliver the help that they need to transform their approach to packaging moving forward. For a more sustainable packaging system that reduces ethical concerns, we give you access to a system that removes the challenge of creating packaging that is good for the customer and the environment.
What advantages can you get by working with our in-house experts in the development of environmentally friendly packaging?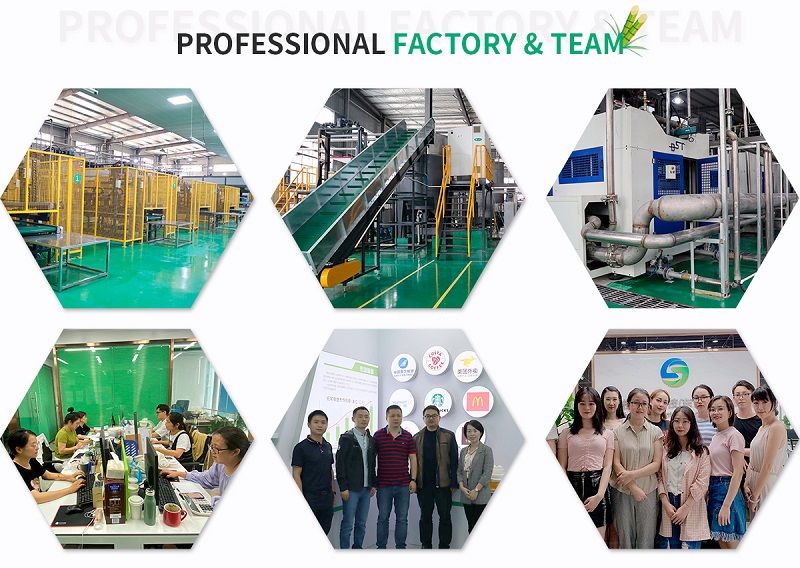 1. Financial Strength
Under the powerful financial support of our shareholder, the company can expand capacity in a short timeframe, increasing investment in both talents and R&D. These are the driving forces of the persistent development of a company, and we make sure that we use our financial means to help develop and improve the situation to give our clientele the best end-result.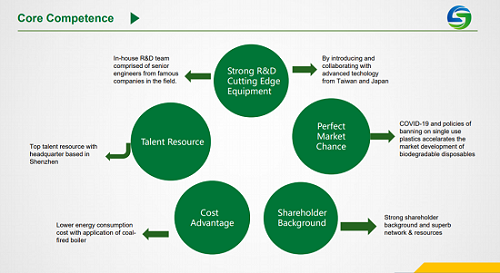 2. Production Capacity
We are also capable of handling vast quantities of production. If you are looking for a company that can handle packaging in massive quantities, then you can rely upon our team. At the moment, the Green Olive team can offer you help through three phased systems: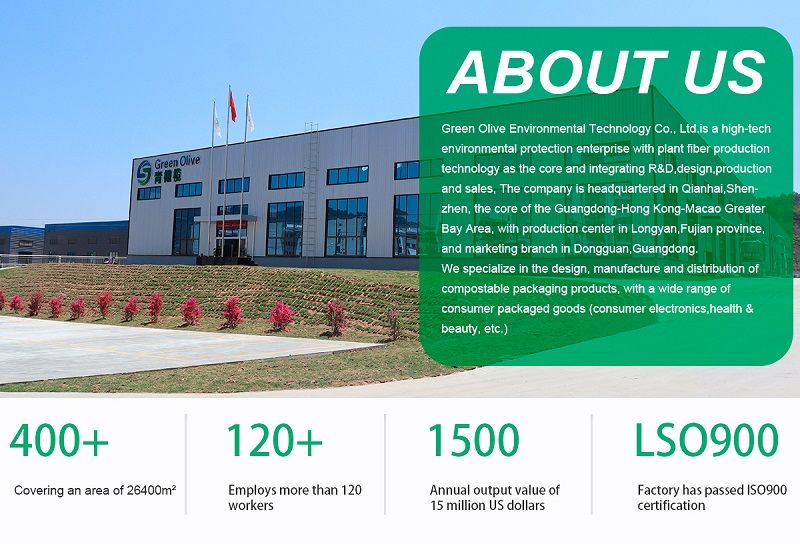 Phase 1 Factory-With 10 automatic production line introduced at the first Phase factory with an annual output of 5000 tons and a covering area of 10,000sm.

Phase 2 Factory-With an expected capacity of 70,000tons per year and investment of 100 millions+ US dollars, the Phase 2 factory is expected to start construction in the second half year in 2021
Phase 3 Factory-Another 100 millions+ US dollars will be invested into the construction and equipment facilities of Phase 3 factory, the estimated aggregated total output will reach 150,000tons per year after all 3 phases investment completion.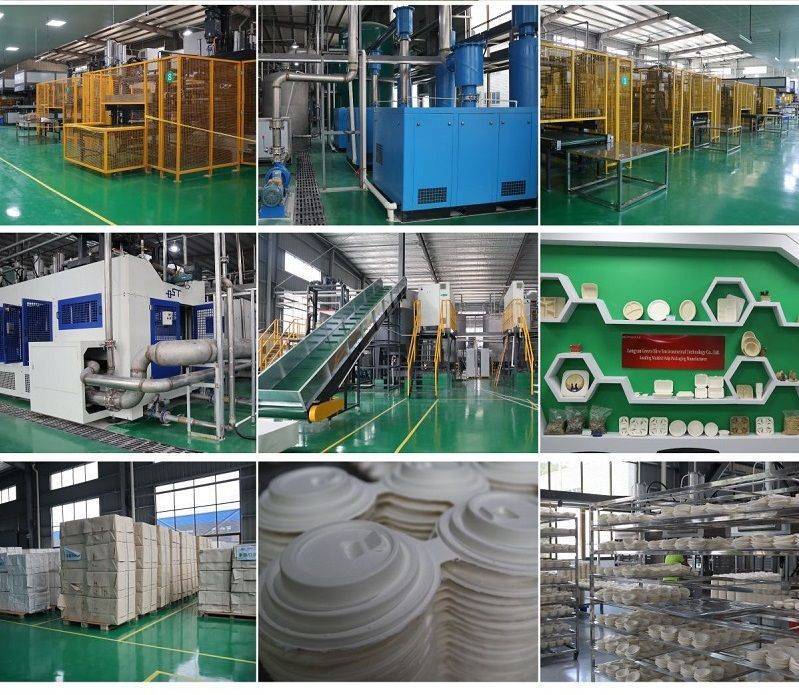 3. R& D Strength
We are passionate about keeping research and development (R&D) progressing forward on an annual basis. We have a strong department that focuses entirely on the R&D side of things, helping our company to provide the promise of continual development. To do this, we look to focus on:
Each year the company distribute 30%-40% of its earnings into the research and development project of new products and innovative technology development.
Green Olive has built a strong professional technical team with 30+ engineers and most of them have been working over 10 years in the molded pulp industry.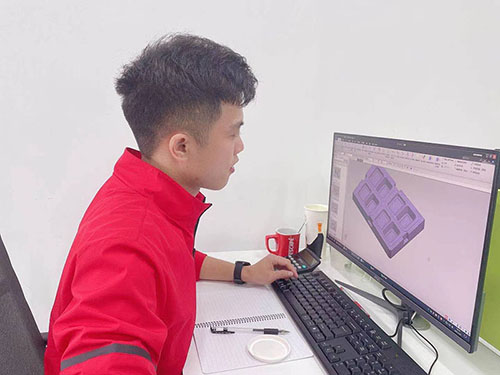 With the continuous investment in R&D, we have acquired 7 patents on products and tableware equipment developments( Some are under application process)
In order to control quality from the source and improve efficiency, we have built an in-house molding workshop with senior tooling engineers and cutting edge CNC tooling processing equipment, so as to provide tailor made molds according to customer's requirements and ensure quick turnaround on mold modification.
4. Quality Control
We also take quality control very seriously at Green Olive. To ensure that quality never dips beyond a level we are happy with, we have focused on the following aspects of quality control:
​
In-house Mold Design &Manufacture-In order to provide tailor made molds according to customer's requirements and ensure swift turnaround in mold modification, the company has built our in-house molding workshop with senior tooling engineers and cutting edge tooling equipment to control quality from the source and improve efficiency
​
Quality Control During Production -We have implemented a rigid quality control scheme in production process, defective products will be picked out to avoid flowing into the next process at each production process. The overall conformity rate of final products can achieve 95%+
​
​
5. Qualified and Certified Compostable Packaging Experts in China
The Company conforms to international standards of quality and environmental management system during the production process. And meets the standard of food safety and hygiene regulations. All products have passed FDA and LFGB tests and we are applying to certification for compostability according to the basis for test/certification as follows:
US ASTM D 6400

EU EN13432

Australia AS4736
​
​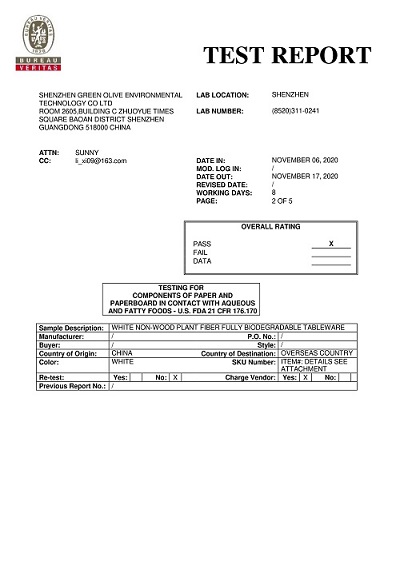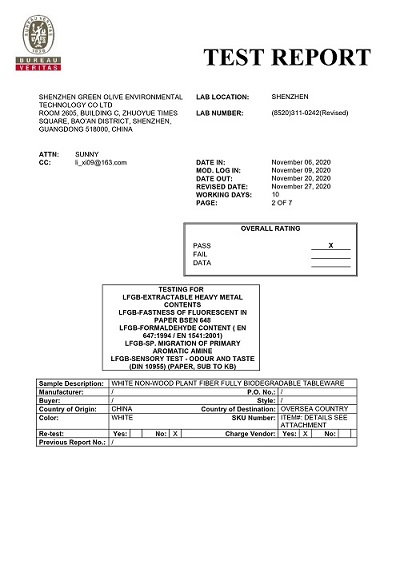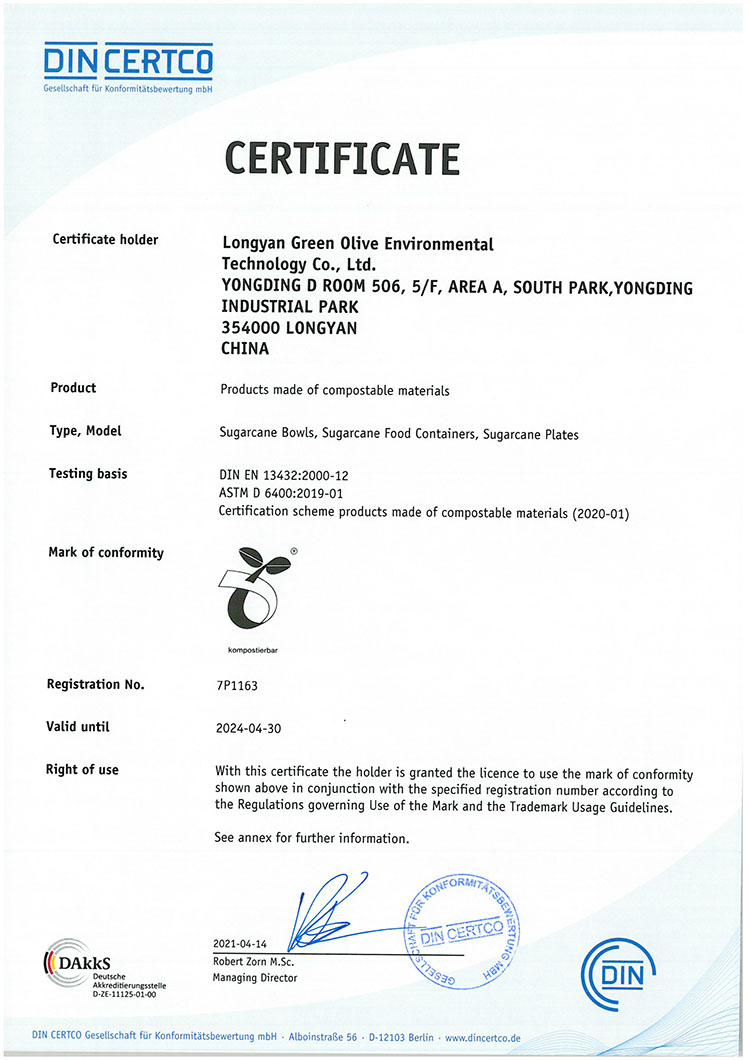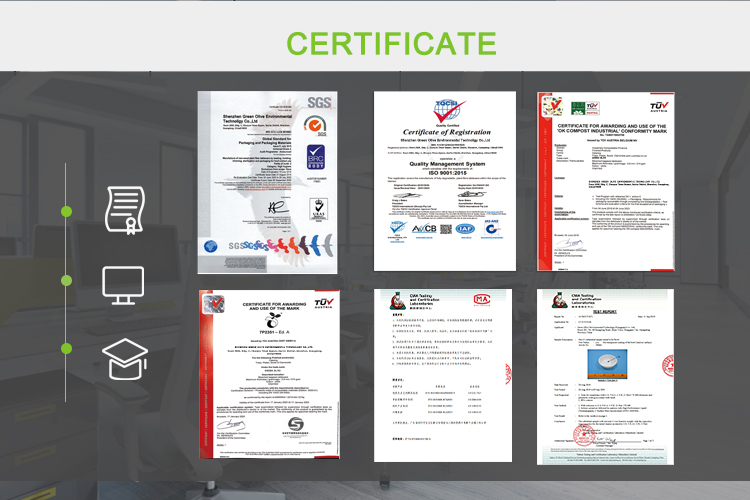 6. Unparallel Services
Experienced sales team-We take pride in the professional team of 40 sales and supported by 30 senior engineers behind, which enables us response and follow up client's cases professionally and solve problems efficiently( Response ordinary inquiries in 1 hour; Quotations in 5-8 hours for customized items)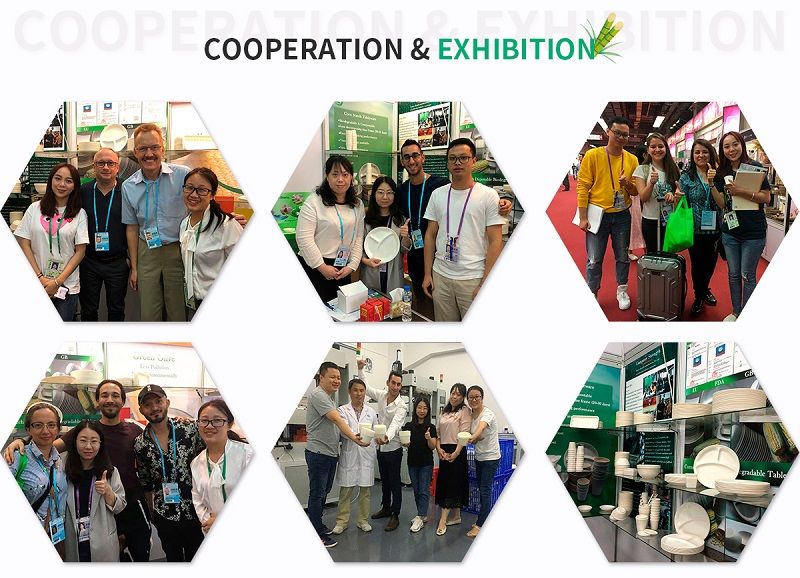 One Stop Tailor Made Services Available-We offer one stop tailor made services for customers including product design, mold building, printing and customized packaging services