Zero Plastic Compostable Beverage Packaging Disposable Cold Cup Lids
Product Information of Cold Cup Lids
| | |
| --- | --- |
| Product name | Cold Cup Lids/ Flat Lids |
| Material | Sugarcane pulp |
| Color | White or Natural |
| Diameter | 80/90mm |
| Feature | biodegradable; Eco-friendly; disposable; compostable, food grade |
| Usage | Plant fiber based lid for cold drinking cups |
The Images of

Disposable Cold Cup Lids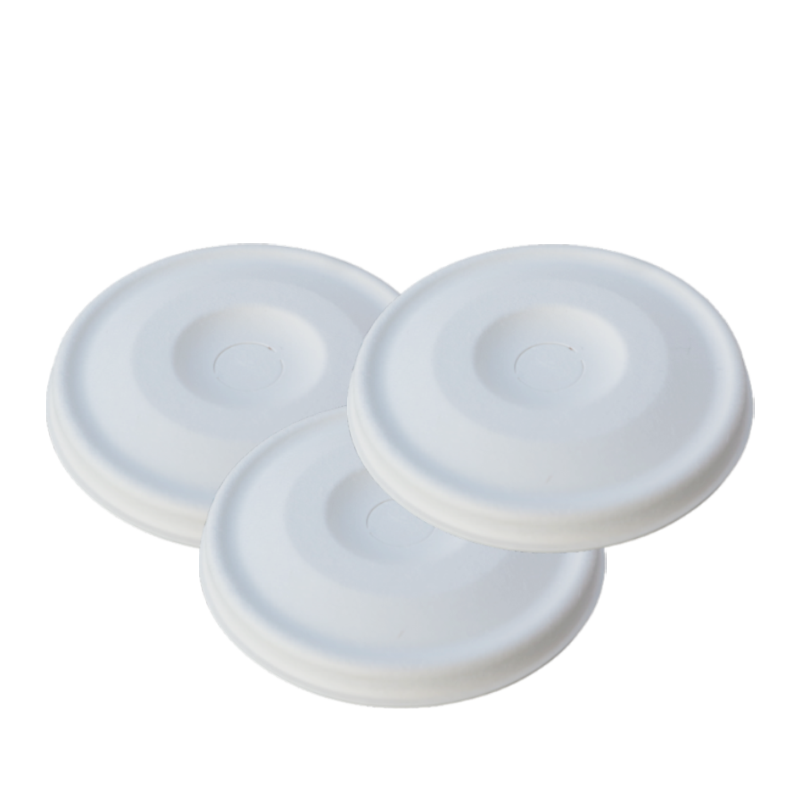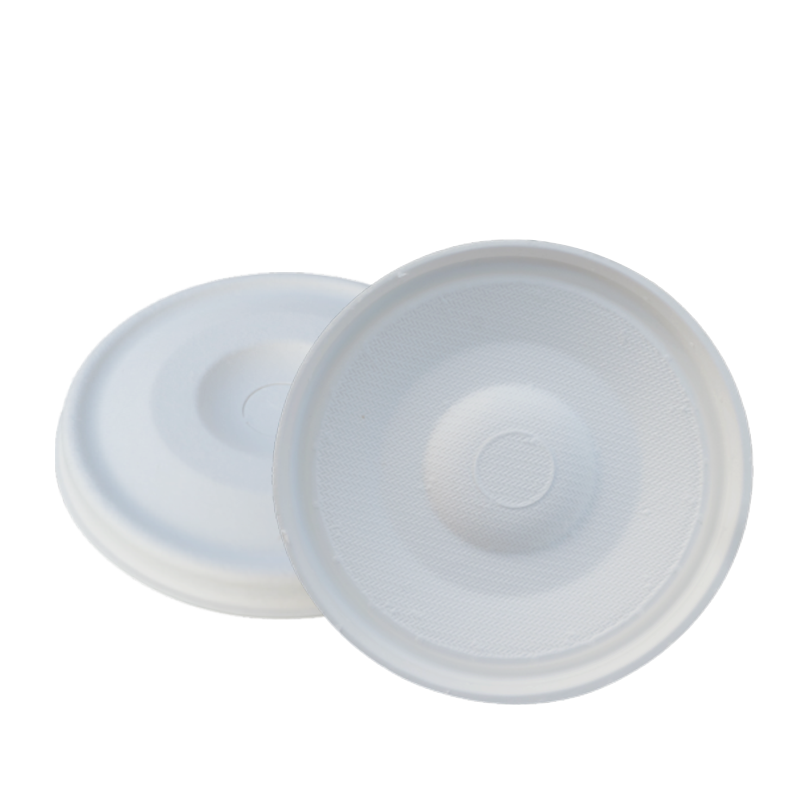 Why Choose Plant Based Disposable Cold Cup Lids
1.Compost Certified: ASTM D 6400, EN13432, AS4736 and QB/T2341-97
2.Health Standard: GB/3561-89 & GB/T7974
3.Environmental Friendly: recyclable material, no pollution in production process and after using, it will degrade naturally and turn into organic fertilizer
4.Waterproof& Leak Proof: no leakage with hot water (90 ± 5 ° c) for 30 minutes
5. Microwave safe: Highesttemperature resistance135℃, suitable for microwave oven heating.
6. Freezer Safe: The lowest temperature withstand is -40℃
7. Food Grade: Passed FDA and LFGB food grade test
8. Elegant Appearance: No odor, nontoxic, natural color appearance, good touching feeling, no sharp edge.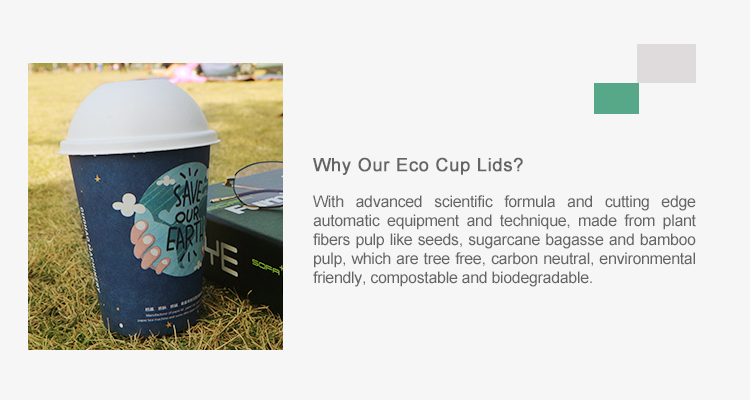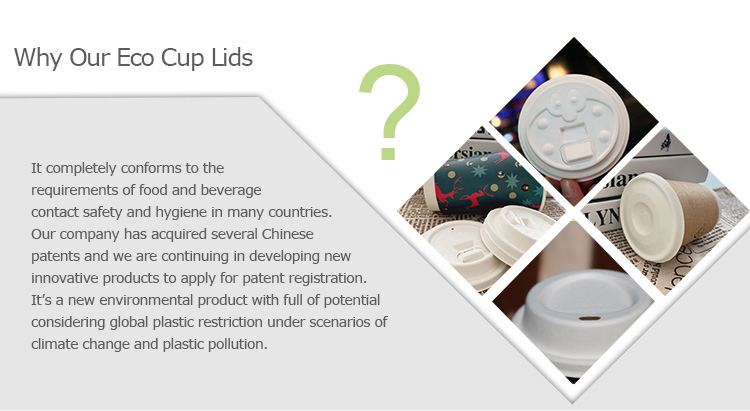 Bagasse Product Process
Bagasse tableware is a green product conducive to environmental protection, with pulp made from bagasse fiber as raw material,one-time molding,
and after ultraviolet disinfection, can be used for heat, water and oil of a variety of food, also can be used in the microwave oven.This kind of product
is disposable, after use can be recycled paper, but also can be degraded in a short time after light and microbial action.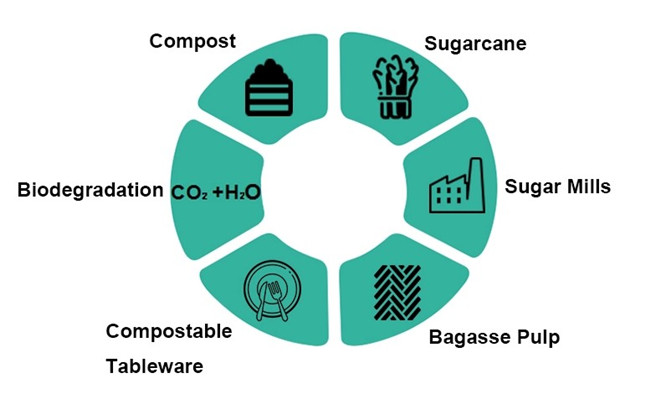 Why Choose Molded Pulp Packaging Made of Sugarcane Bagasse
---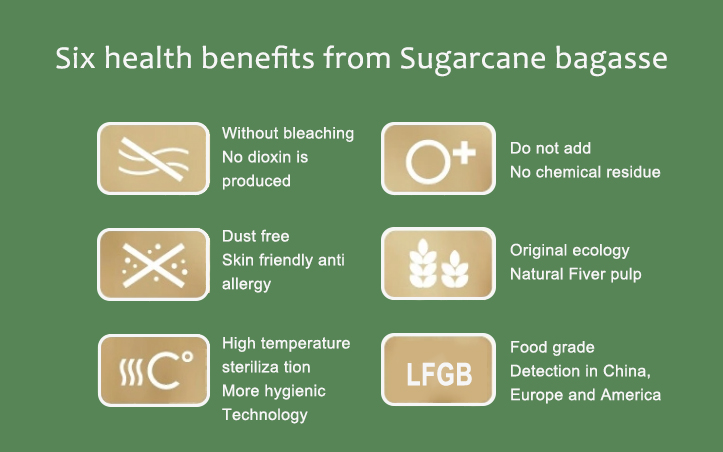 ---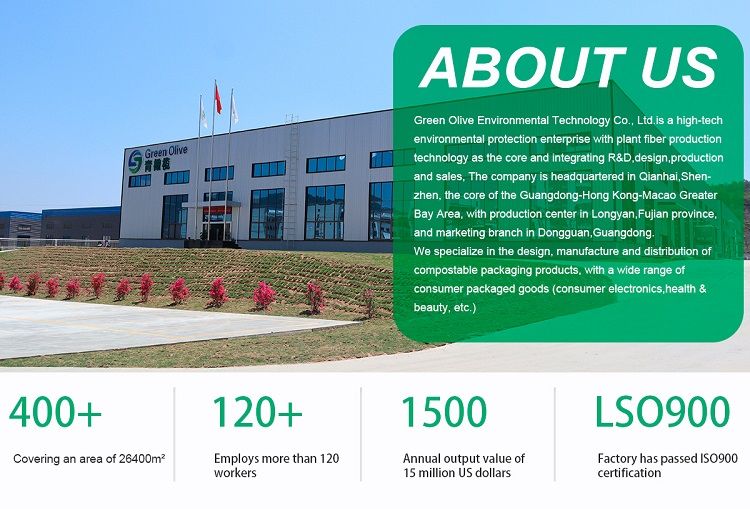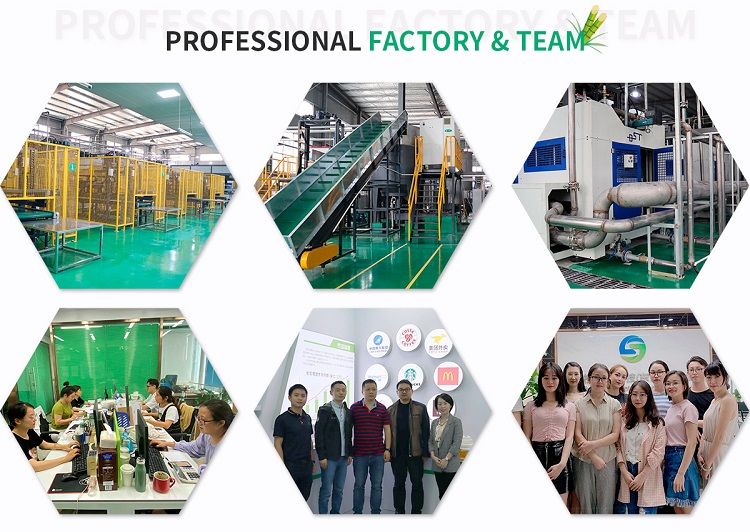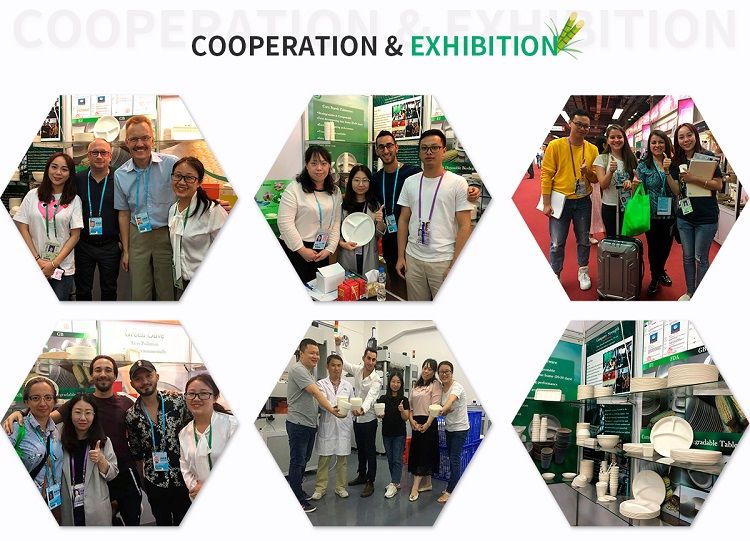 SEND US EMAIL FOR FREE SAMPLES!