Factory Direct Compostable Sugarcane Bagasse Dome Lids for Cold Drinks
Product information
---
| | |
| --- | --- |
| Product name | Sugarcane Bagasse Paper Dome Lids |
| Model No. | GO-CR80/CR90 |
| Material | Sugarcane pulp |
| Color | White or Natural |
| Diameter | 80/90mm |
| Feature | Biodegradable; eco-friendly; disposable; compostable, food grade |
| Usage | Plant fiber lid for cold drinking cups |
The Images of Bagasse Dome Lids for Cold Drink Cups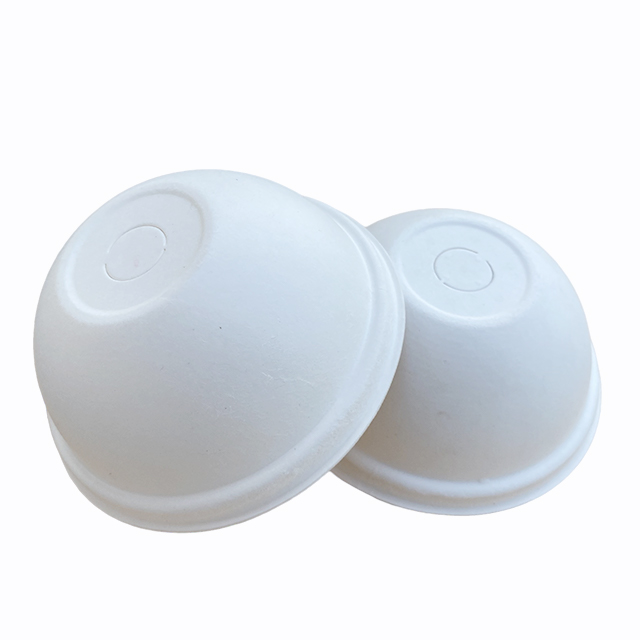 Features of Our Bagasse Dome Cup Lids for Cold Drinks
Our Sugarcane bagasse paper coffee lids, dome cup lids for cold drinks, icecream are designed with advanced food grade formula and patented special tight fitting buckle, which ensure our bagasse lids sturdy, water proof and spill proof. Perfectly suited for 80/90mm hot and cold drink paper cups and takeaway coffee.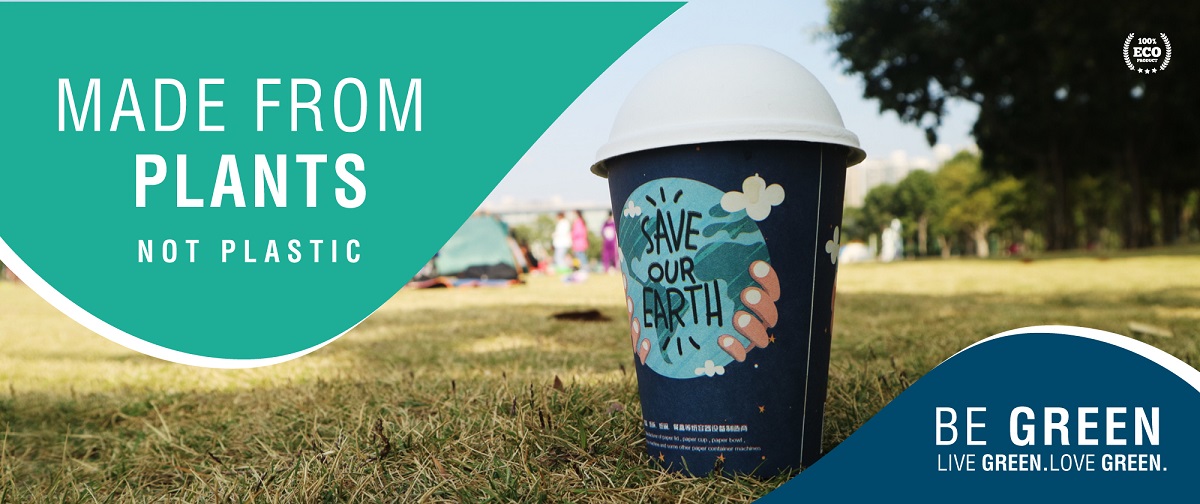 1. Made from 100% sugarcane pulp,100% biodegradable, from nature and back to nature
2. 120℃ oil and 100 ℃ water resistant, can be used in microwave and refrigerator
3. Patented special tight fitting buckle, spill proof.
4. Healthy, nontoxic, harmless and sanitary, can be recycled and protect the resource
5. Embossed(unique embossed design, beautiful and thick, good strength and toughness
6. Variety of sizes, shapes and uses available
Why Choose Sugarcane Bagasse Dome Lids
With advanced scientific formula and cutting edge automatic production lines and technique, our paper dome lids are made from natural plant fibers pulp like seeds, sugarcane bagasse pulp and bamboo pulp, they are completely environmental and biodegradable. It completely meets the rigid food grade requirements regarding food contact packaging materials in many countries such as FDA and LFGB.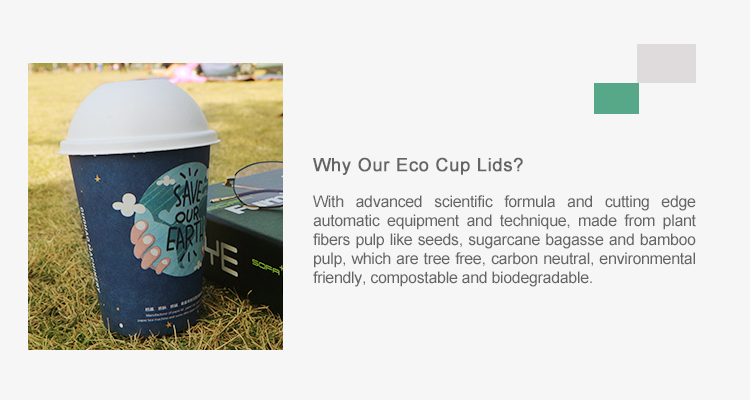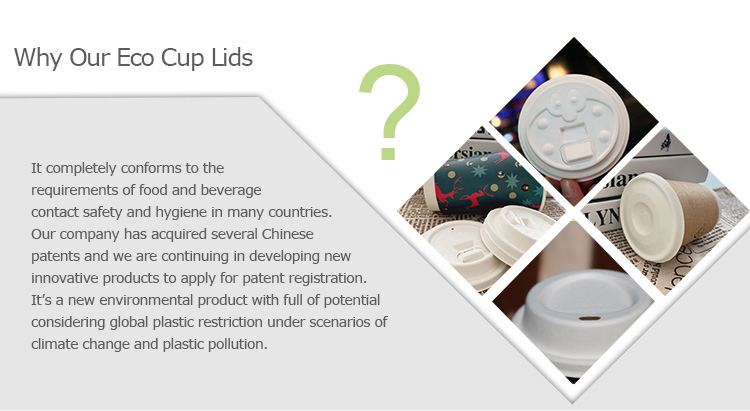 We are the largest sugarcane bagasse paper lids manufacturer in China with strong R&D advantage with over 10 senior engineers who have rich experience in molded pulp packaging field, and we have acquired several Chinese patents. It's a new environmental eco product with full of potential considering global plastic restriction, and we are continuing in developing new innovative eco lids with best using experience in affordable prices.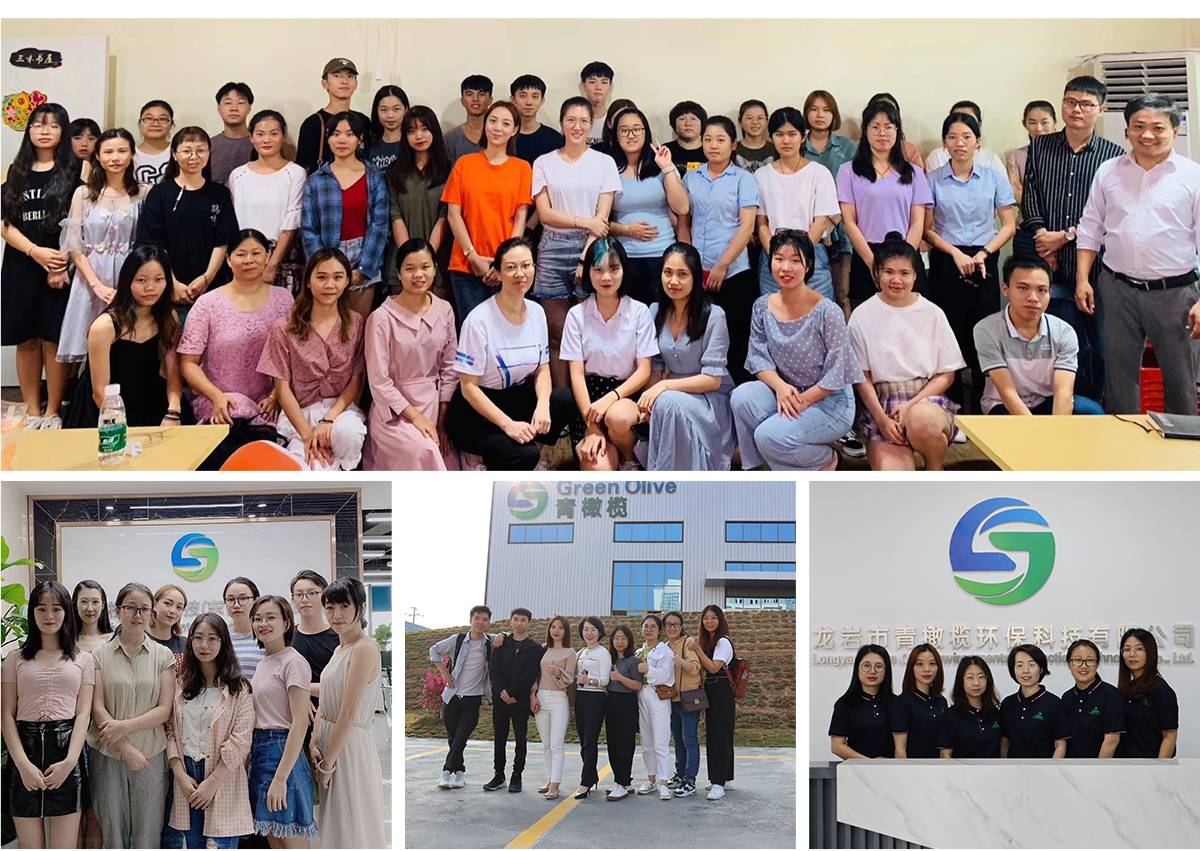 Bagasse Production Process
Sugarcane Bagasse Products are Green Products
Sugarcane bagasse packaging items are green products conducive to environmental protection, which are made from sugarcane waste as raw material, a by-product of sugar processing, one-time molding and after ultraviolet disinfection, can be used for heat, water and oil of a variety of food, also can be used in the microwave oven.This kind of product is disposable, after use can be recycled paper, but also can be degraded in a short time after light and microbial action.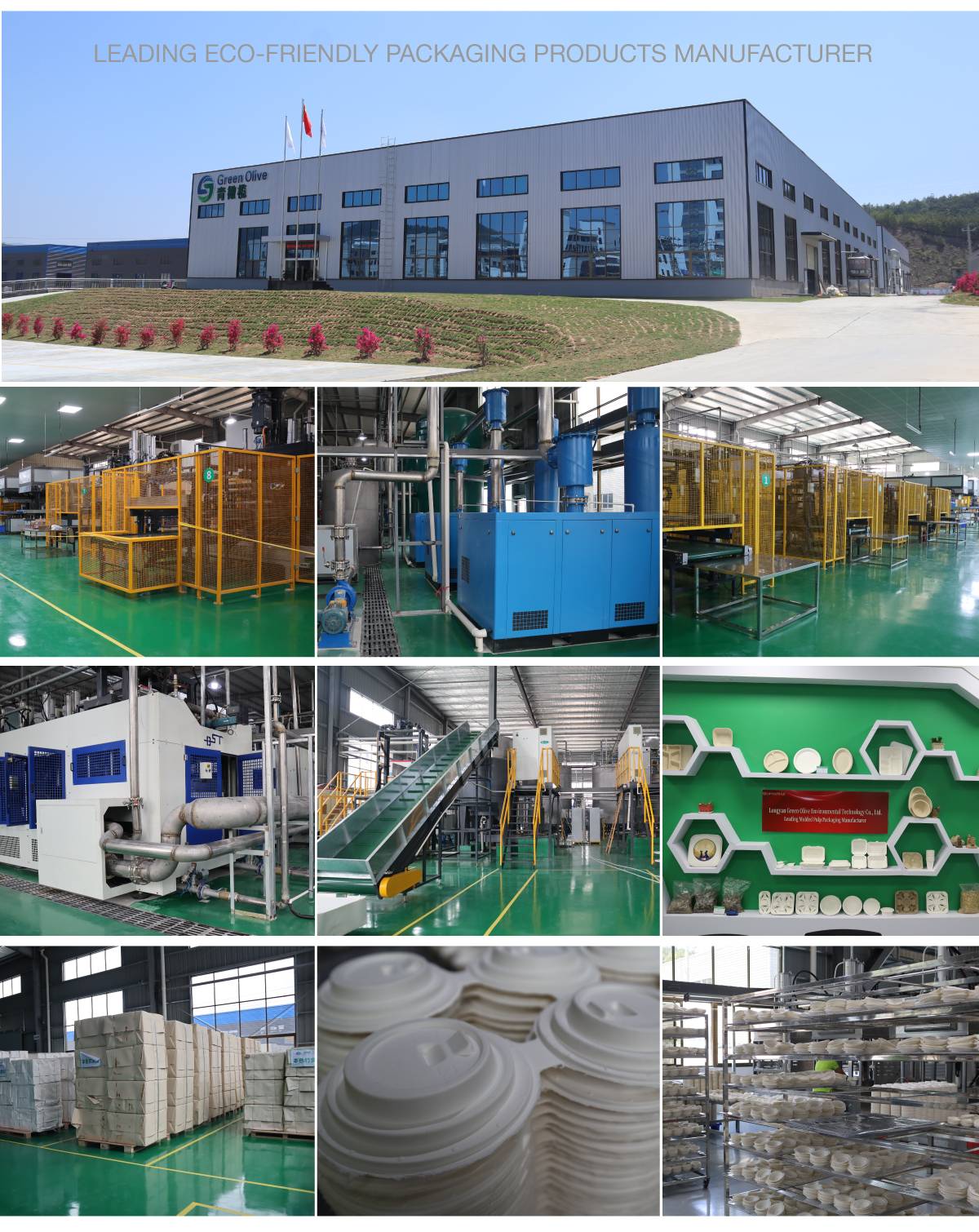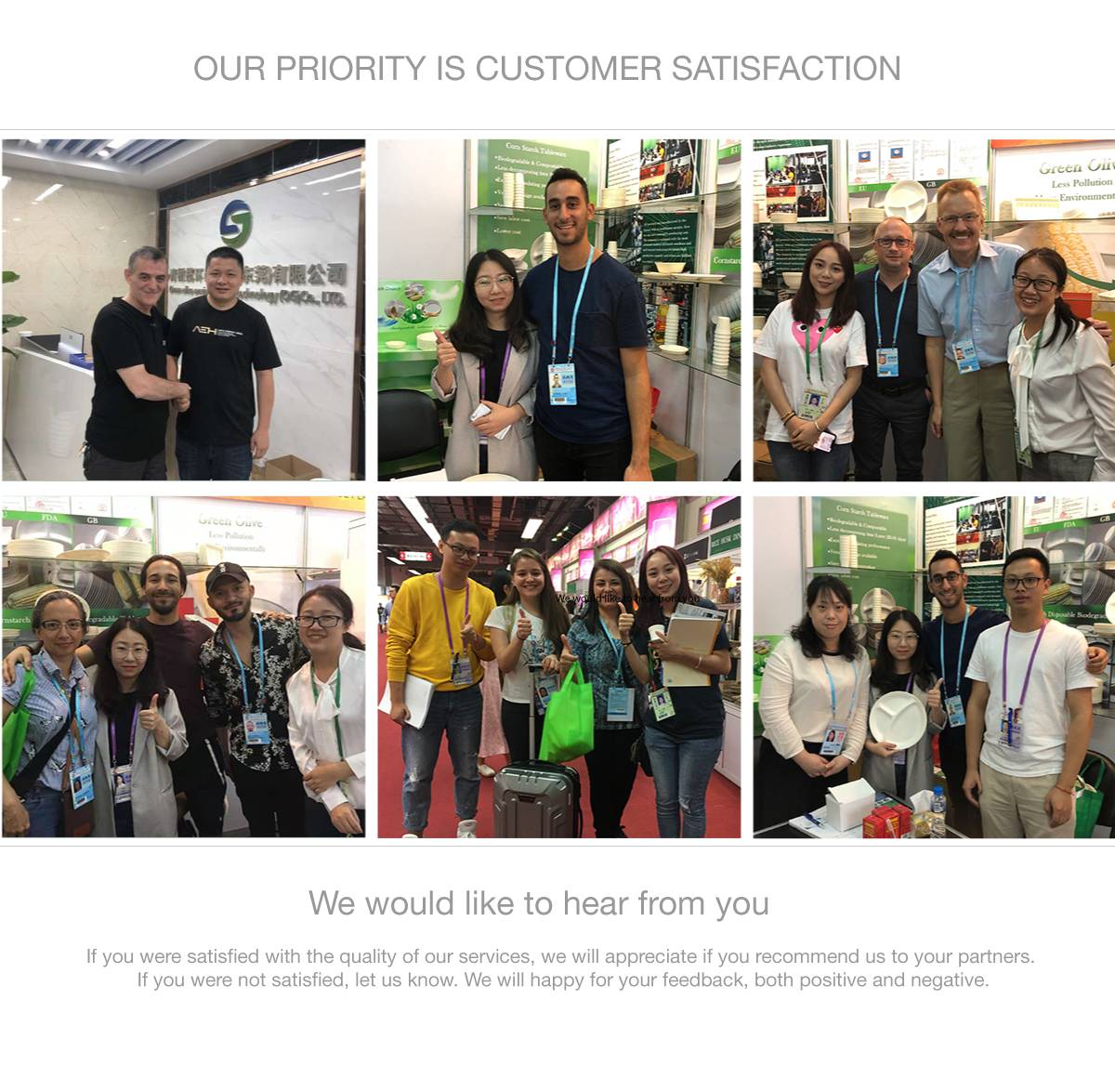 FAQ
1. Q: Are you a manufacturer or trading company?
A: We are the factory, located in Fujian Province.
2. Q: Do you welcome independent third party inspectors into your factory to carry out quality control checks on our behalf?
A: Yes, we can accept the third party inspection.
3. Q: Has your company previously exported to the U.S.A and EU?
A: Yes, and our products had passed US. certificates including FDA and BPI, and EU Standards LFGB and EN13432
4. Q: Does your product hold liquids, like soup?
A: Yes, our products are oil and water-resistant for 100℃.
5. Q: Which material do you use for its production?
A: We used Bagasse pulp or Bamboo pulp materials and water, Oil resistant material.
6. Q: Is your Products are biodegradable?
A: Yes, our products are 100% compostable within 3 months to let the products be Exposed to natural conditions.
7. Q: How about the certificates of your products?
A: At the moment our products had passed BPI, EN13432, ASTM D6400, OK Compost, and China test reports.
8. Q: What about the payment term?
A: For T/T payment, it is 30% deposit before production, 70% balance before shipment.
SEND US EMAIL FOR FREE SAMPLES!